12 Sep 2019
Kakato - Premium Pet Food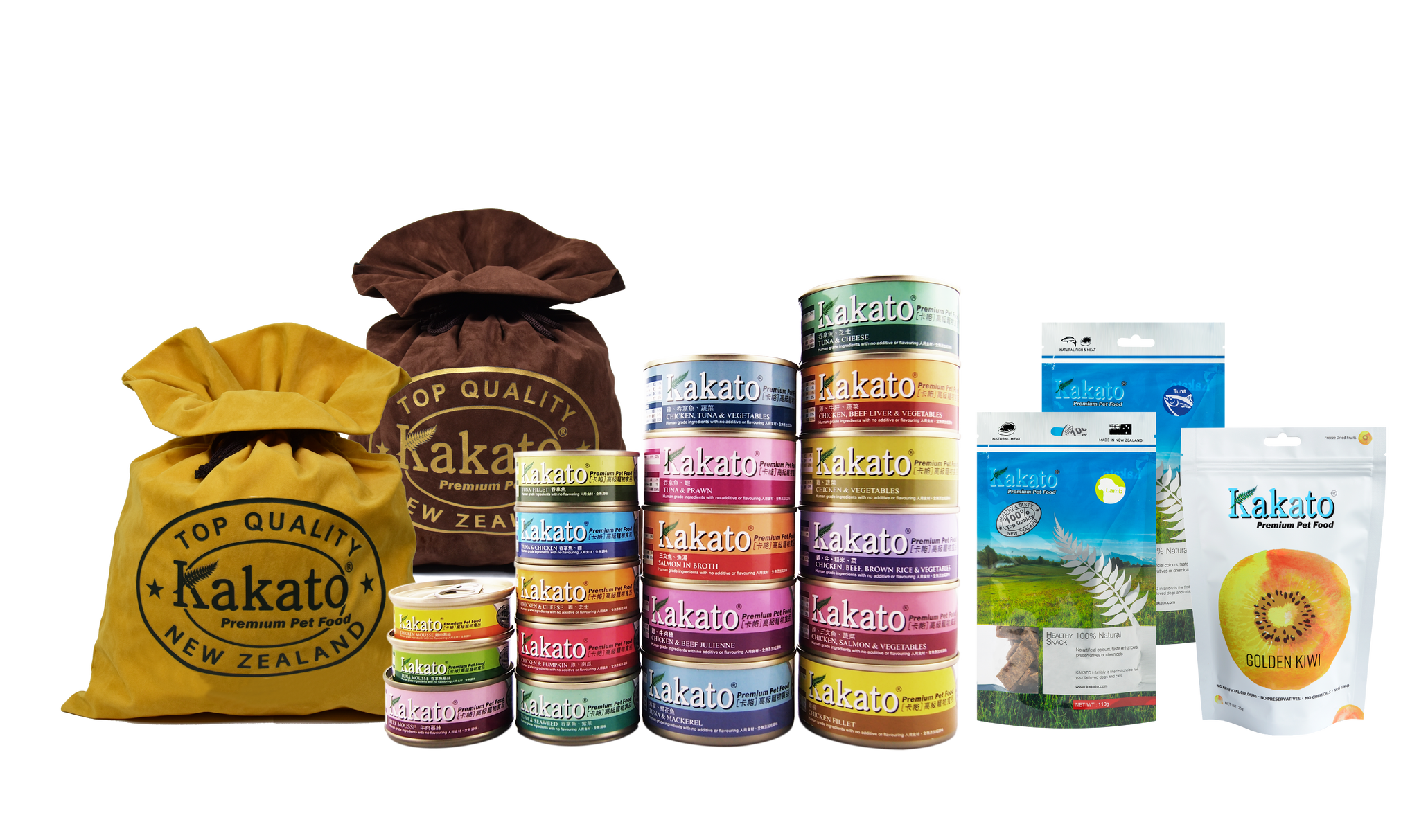 Originated from the New Zealand's Maori language, "Kakato" means delicious. Thanks to its high quality ingredients, natural flavours, and human consumable elements, Kakato premium pet food is more popular among pets and their owners than other pet foods sold in the market during the same period.
Kakato has rigorously selected human grade ingredients. Chicken and beef are fed high quality forage, no hormone and antibiotics residues and ensure free from BSE prion. Fish are caught ecologically and dolphin-friendly in natural open waters. There are no artificial colours, taste enhancers, preservatives or chemicals added in the tinned food.
The New Zealand-made Kakato dry food uses food ingredients for human consumption, low-temperature high-pressure cooking technology keeping most of the water and nutrients in each kibble. Coupled with the gluten-free formula. The whole line of food products is natural, hypoallergenic, healthy and delicious.
Kakato healthy snacks have two series - low-temperature air-drying and smoked steaming. Both series adopt ingredients for human consumption, such as wild-caught marine fish and meat from New Zealand natural farms, suitable for cats and dogs.