12 Sep 2019
Protexin - Cystophan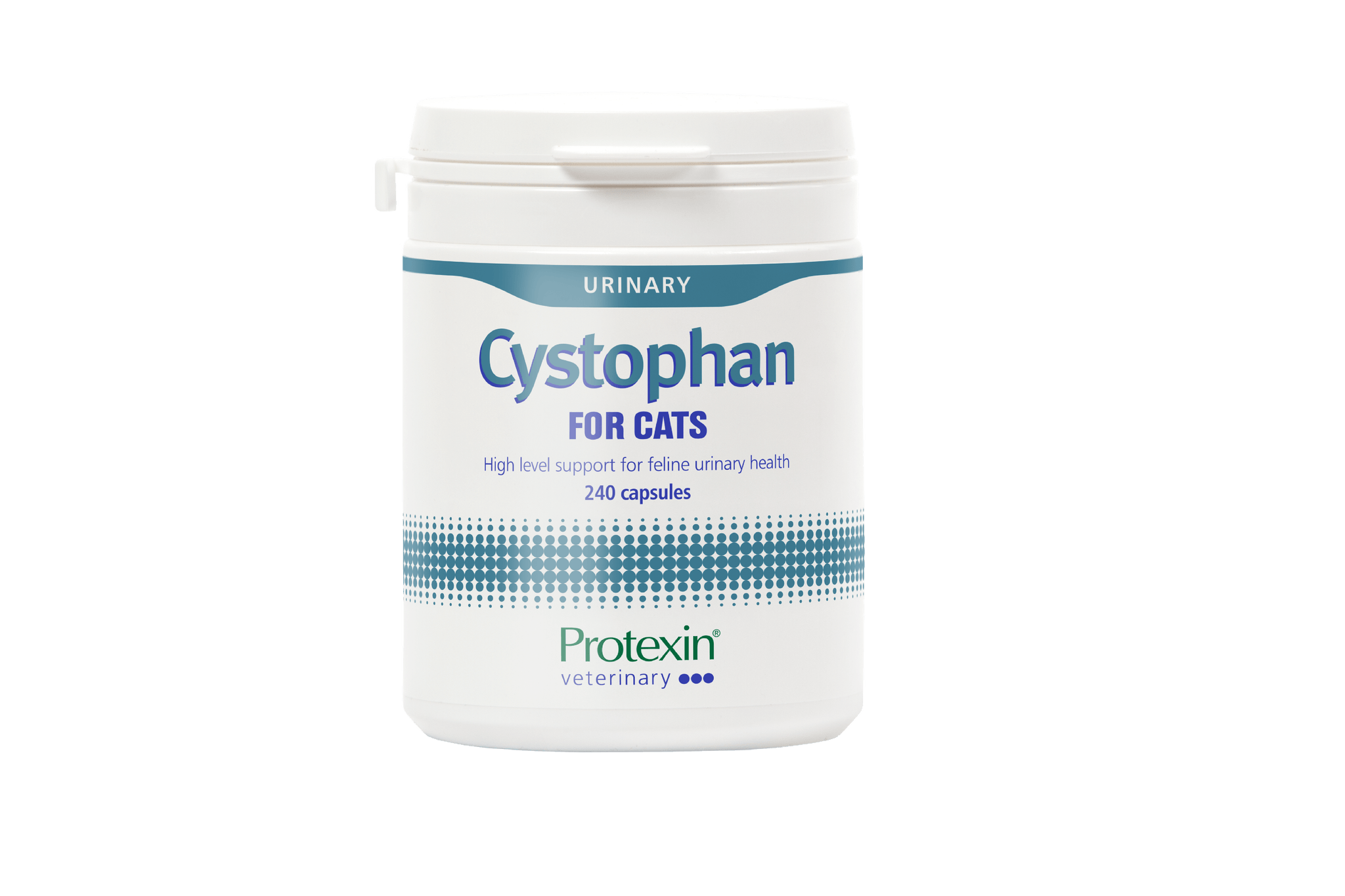 Cystophan helps to support and preserve the protective glycosaminoglycan (GAG) layer of the bladder. It also contains L-tryptophan which is used in the brain to make serotonin, the happy hormone.
Cystophan has 3 ingredients, along with artificial chicken flavour to enhance palatability. Each capsule of Cystophan contains:
L-tryptophan
L-tryptophan is able to cross the blood brain barrier, where it is converted to serotonin. Serotonin has been clinically proven to reduce anxiety in cats, and anxiety is thought to play an important role in the pathogenesis of feline idiopathic cystitis

N-acetyl D-glucosamine
N-acetyl D-glucosamine reinforces the structure of the Glycosaminoglycan (GAG) layer that lines and protects the sensitive bladder urothelium. The GAG layer is known to be deficient in cats with urinary issues.

Hyaluronic acid
Hyaluronic acid is one of the main components of the GAG layer that lines the bladder, helping to form this protective barrier.
Cystophan is the first nutritional supplement to provide this combination of clinically proven ingredients, reducing the number of products your cat needs to take.
Available in tub of 240 capsules.