29 Jul 2020
BVA Live to launch at the NEC, Birmingham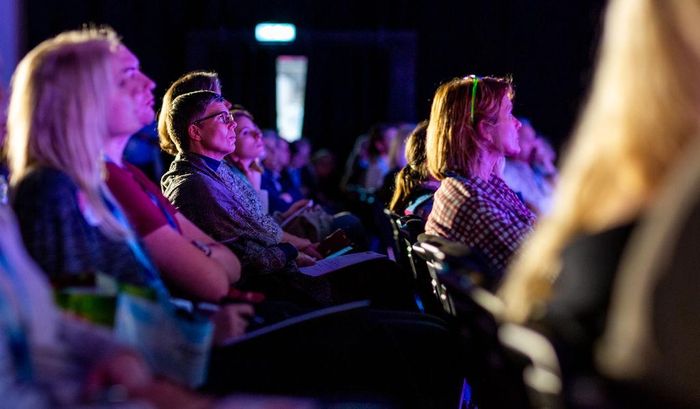 UK's veterinary community to gather in Summer 2021
(London) The British Veterinary Association (BVA), the largest membership organisation for the veterinary profession in the UK, and CloserStill Media, organisers of the largest international veterinary events portfolio, have partnered to announce the launch of a major new conference and exhibition for the veterinary profession: BVA Live.
BVA Live, the first BVA standalone conference for eight years, will debut at the NEC, Birmingham on 24-25 June 2021. This event will cater for 1,500 veterinary professionals and provide high-value, low-cost, practical clinical and non-clinical CPD, big issue debates, and showcase key veterinary suppliers and vendors in the exhibition in a vibrant central location.
BVA Live will complement the success of the London Vet Show which runs in the autumn, where BVA will continue to host its annual Congress, Gala Dinner and a range of clinical and non-clinical CPD.
BVA President Daniella Dos Santos said,
"I'm delighted to announce the launch of BVA Live. It's an opportunity for BVA to return to hosting our own standalone conference for the first time since BVA Congress became part of the London Vet Show in 2013. The new conference will enable the veterinary community to come together, outside of London, to develop and thrive through a programme of excellent CPD, delivered by world-class speakers.
"For me the most important element of BVA Live is bringing the veterinary profession together to tackle the big issues we face and providing an opportunity to engage with BVA Officers, volunteers and staff in one central venue. By hosting the conference at the NEC, Birmingham, with its excellent direct road, rail and air links it means that we are able to provide a greater regional offering to the veterinary profession.
"CloserStill Media have an excellent track record of delivering successful vet shows with engaging content and vibrant exhibitions and we're excited to have the chance to build this event in partnership with the CloserStill Media team.
"Covid-19 has kept us all away from our usual networking events and we're well aware that this will be at the forefront of people's minds." Added Daniella, "You can be sure that as part of our planning for BVA Live we will continually adhere to all government requirements and make sure the most rigorous safety measures will be in place to ensure the safety and comfort of all participants, speakers and exhibitors."
Rob Chapman, MD of CloserStill's veterinary portfolio said, "Over the past 12 years, we've successfully taken our two-day Vet Show format to eight different locations and now we have been invited by the NEC group to do the same at their central venue. This is a great opportunity because we've always been asked to extend the London Vet Show by 1 or 2 more days or do regional roadshows. A large part of our success is due to the short format, and central location of the Vet Show model that appeals to a time-poor demographic. In just two days away from practice, vets can fulfil the bulk of their CPD commitments, meet with suppliers and network with friends and colleagues.
"In 2020, vets have had to face challenges like never before," said Chapman, "By launching BVA Live now we are planning for a post-COVID time in June 2021 when we will be able to come together in person to look at the way forward for the veterinary profession and share together our vision for the future.
"In addition, we realise that every November, there are often practice members not able to attend the London Vet Show to ensure business as usual. The launch of BVA Live gives all practice members the opportunity to engage in practical, hands-on education in either summer or autumn (or both!)."
The clinical streams will highlight critical and timely topics faced in everyday veterinary practice with an emphasis on highly practical, instantly applicable outcomes. Speakers like Tobias Grave, Carolyne Crowe, Sarah Caney and Paul Horwood have signed up to present.
Commenting on the launch, Paul Horwood said, "I'm excited to be speaking at BVA Live 2021. After a tough 2020, it will be great to get the community together to discuss, network, and learn in person. With excellent clinical and non-clinical CPD sessions, it should have something for everyone."
Sarah Caney, added, "As a clinician with a passion for care of elderly cats I am delighted to speak at BVA Live on the topic of 'Super Senior Cats'. I'm looking forward to an opportunity to network with professional colleagues, make new contacts and share my enthusiasm and tips."
For more information and to register your interest in attending, visit bvalive.vetshow.com
END
For more information, contact:
Mandy Ryan – British Veterinary Association Email: media@bva.co.uk
OR
Charlotte Ellicott – CloserStill Media Email: c.ellicott@closerstillmedia.com
About British Veterinary Association
BVA is the national representative body for the veterinary profession in the UK. We represent the views of over 18,000 members on animal health and welfare, and veterinary policy issues to government, parliamentarians and key influencers in the UK and EU.
About CloserStill Media
BVA Live will be the 10th veterinary event run by CloserStill Media - the company behind the London Vet Show. Founded in 2008, CloserStill Media now have more than 70 events in the UK and international markets including the United States, Germany, France, Spain, Singapore and Hong Kong. We are one of the world's fastest-growing exhibition businesses, running best of class events in the learning, medical & healthcare, technology and veterinary sectors. In the last 10 years, we have won over 50 major industry awards, including the coveted 'Best Business Exhibition' seven times, featured in The Sunday Times 100 Best Places to Work (2018 & 2019), been voted by members of the Association of Exhibition Organisers as the 'Most Respected Company' in the exhibition Industry and winners of over 50 major industry awards in the last 10 years, including Best Business Exhibition (x7), Best Marketing (x8) and Best Sales (x4) Best Launch or Brand Extension (x5).