24 Feb 2022
Introducing Singapore Vet show's new brand identity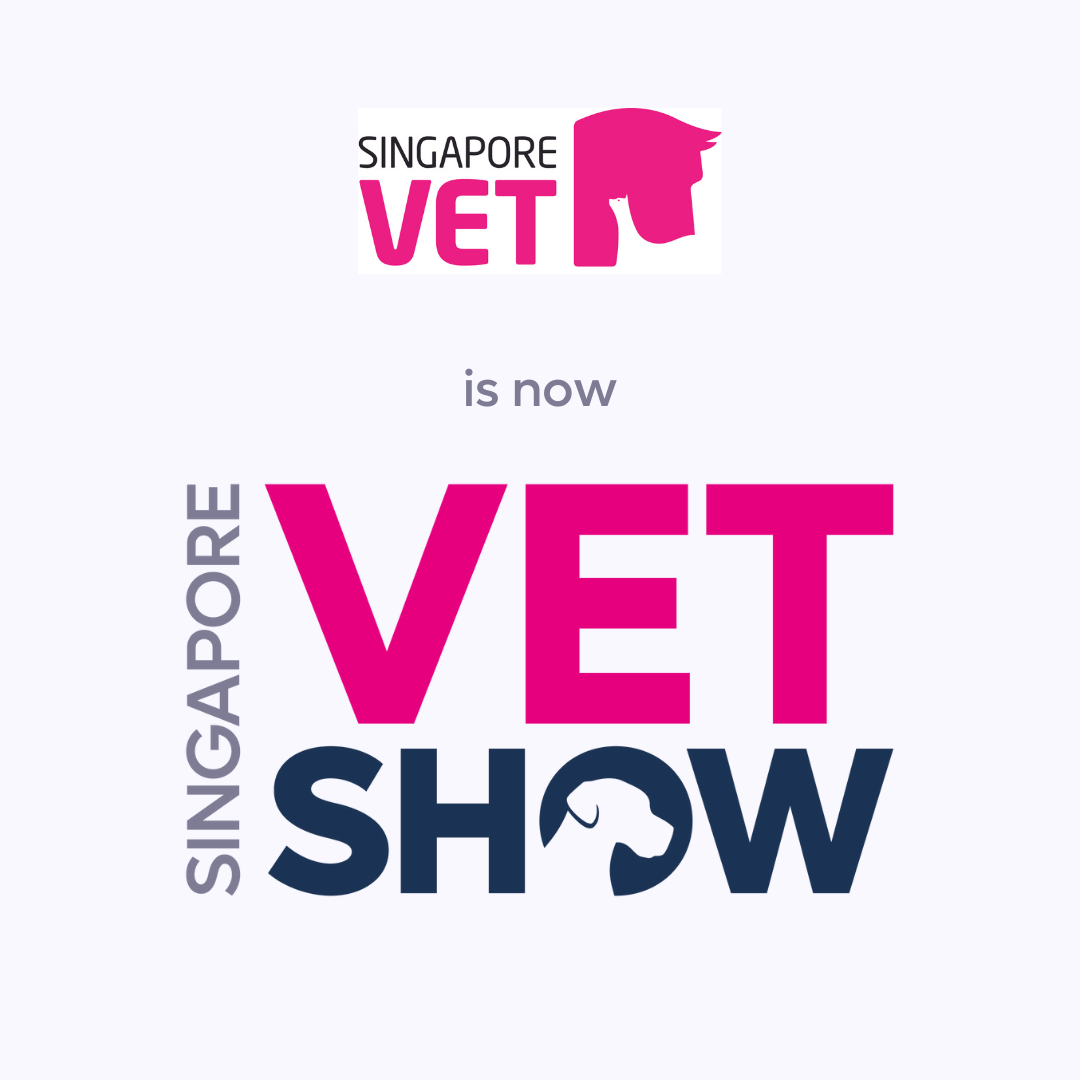 SINGAPORE 24 Feb 2022 - Introducing Singapore Vet show's new brand identity
We are proud to announce the launch of the new logo as part of the ongoing evolution of our Vet show portfolio.
Our professional profile has grown and evolved over the last 10 years and now it is time for a change. We have altered our logo to reflect who we are today and to symbolize our dynamic future. In the upcoming months, we will update all our marketing collaterals and online presence with the new logo.
Singapore Vet is thankful for the continuous supports of all our exhibitors, sponsors, association partners and the APAC community of veterinarians over the last 3 years and can't wait to be meeting you all in person this October 2022!
Registration for Singapore Vet 2022 is now open! Register now and join us at the biggest annual gathering of APAC Vet community!
Book 2022 Ticket Exhibiting at Singapore Vet 2022
###
About Singapore Vet 2022
Organised by CloserStill Media, in partnership with the Singapore Vet Association, the Royal Veterinary College and the World Small Animal Veterinary Association (WSAVA), Singapore Vet will be back to in-person event at the Suntec City Convention and Exhibition Centre, Singapore from 14 to 15 October 2022.
Riding on CloserStill Media's tremendous success of the London Vet Show with a strong 10-year history, the two-day conference-led exhibition will serve as a premier platform for thousands of veterinary professionals in the Asia Pacific region to gain CE-accredited veterinary education and learn from hundreds of regional and local leading suppliers.
Delegates will benefit from world-class expert veterinary leaders who will share their expertise through insightful conference sessions and provide clinicians with relevant knowledge that can be put into practice immediately. Attendees can also expect to gain even more with unrivalled networking opportunities at the show.
The launch of the Asia edition is set to further elevate the relationship between CloserStill Media and the Royal Veterinary College, who have had a long-established partnership with the London Vet Show since 2009.
Jill Maddison Professor of General Practice at the RVC said "I am beyond excited about the launch of Singapore Vet and thrilled to be the programme director of the main clinical streams. I hope to bring to Singapore Vet dynamic, relevant and inspiring speakers who will support veterinarians throughout the Asia-Pacific region to enhance their knowledge and skills for the benefit their patients and clients"