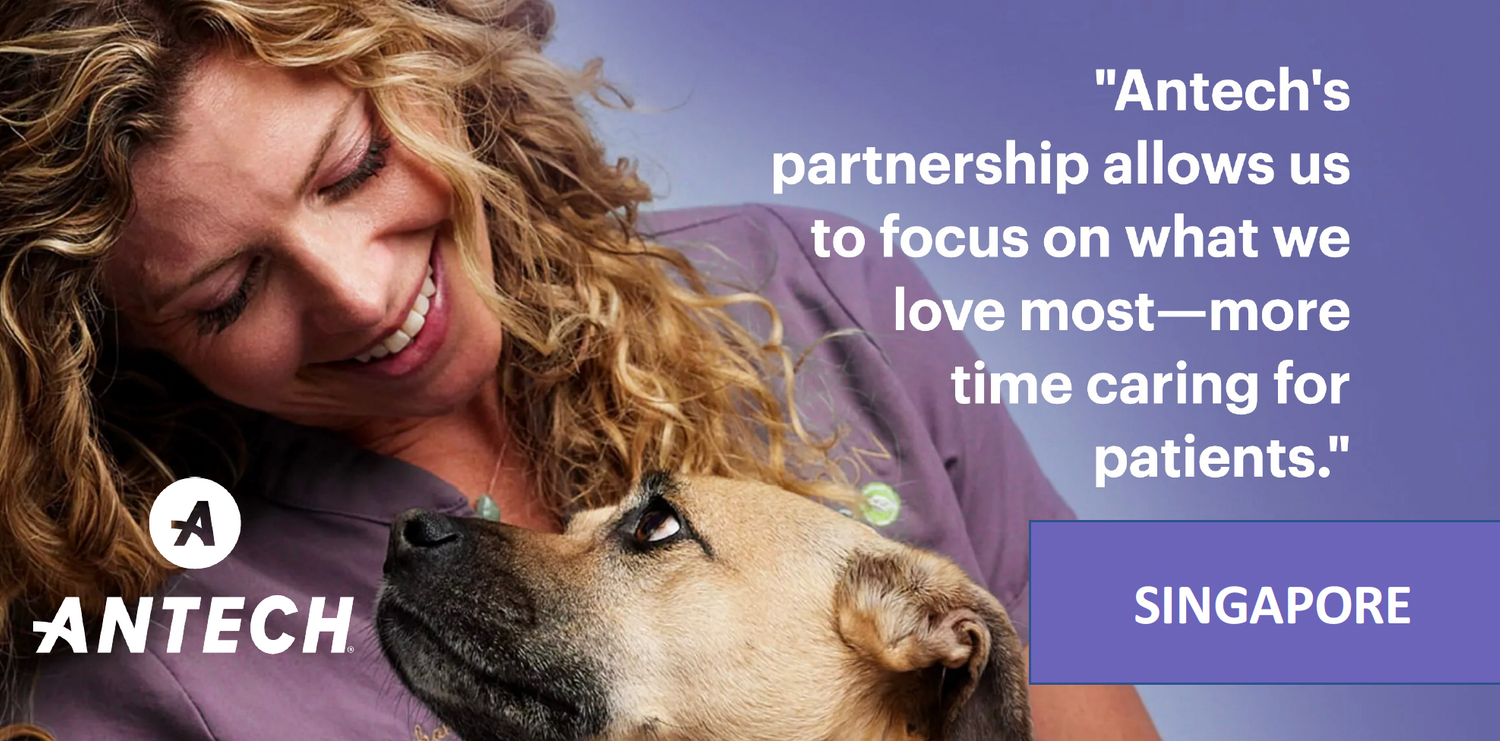 World-class technology and quality Core Diagnostics
Quality and cutting-edge reference laboratory technology now in Singapore Antech Full Laboratory-to provide results you can feel confident in, with the fastest turnaround times and world-class support.
Board-Certified experience for timely and accurate results
Antech's anatomic and clinical pathology services comprise more than 70 board-certified pathologists with more than a dozen specialties, using the most advanced digital pathology technology.
Broad-based molecular technology testing
Antech's molecular diagnostics use and develop novel technologies that enable faster and more personalised diagnoses.
Our Innovations drive the future of pet health
Antech brings together scientific rigor, medical expertise, and unparalleled access to pet health data to develop diagnostics solutions that increase pet's ability to thrive and free veterinarians to do what they do best.
Predictive Diagnostics
Predict disease before onset- alllowing for the creation of personalized care plans
We are changing the diagnostic paradigm by moving away from strictly relying on diagnosis and introducing the prediction of disease.
Practitioners will have the availbility to intervene before disease strikes and potentially even delay onset.
Antech- Better Diagnosis, Better Medicine.