13 Nov 2019
First year of Wild West Vet under new ownership wows the crowd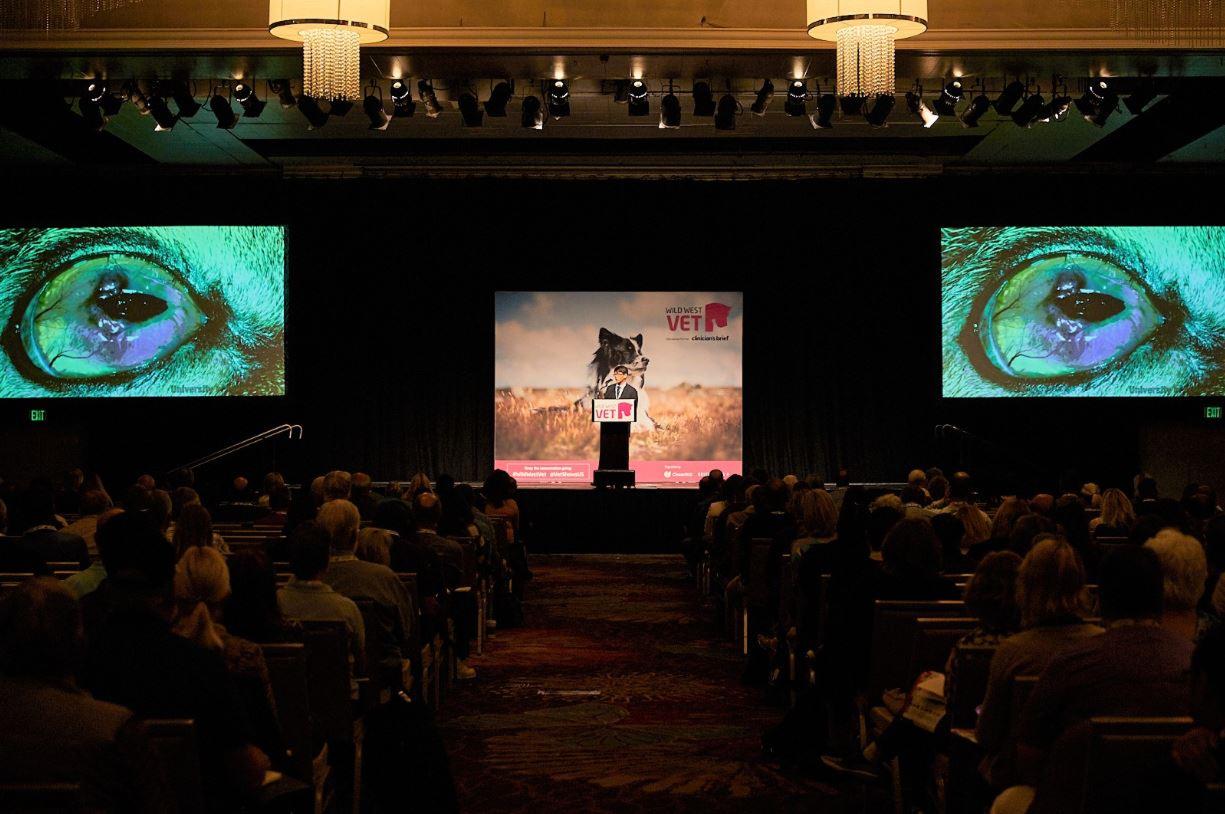 NEW YORK, NEW YORK, OCTOBER 28, 2019—1,578 attendees and 144 exhibitors gathered at the Grand Sierra Resort in Reno, Nevada October 23-26 for the first year of Wild West Vet under CloserStill Vet US. The organization is a joint venture between the London‑based exhibition and conference organizer, CloserStill Media and US‑based veterinary media company, Brief Media.
Wild West Vet featured a comprehensive CE program, offering 36 hours of RACE-approved CE, curated by our own in-house veterinarians and the professionals behind Clinician's Brief. Attendees selected from 150+ hours of content, which covered a wide-array of practical and relevant topics from practice management to critical care/emergency. The event was open to all works of the veterinary industry, including owners and managers, veterinary technicians, veterinarians, students and veterinary office staff. With the in-depth program offerings, there was a track for everyone to earn CE.
"We are blown away by the positive response we have gotten," said Elizabeth Green, Brief Media CEO and founder. "The amount of passion, excitement, and community spirit that we saw at Wild West Vet has now set a benchmark for success going forward. We are thrilled that our efforts to provide the veterinary industry with affordable and quality CE have surpassed our expectations. We are already looking forward to Wild West Vet 2020, and in the meantime, our other shows across the nation."
In 2018, the acquisition of Modern Veterinary Media allowed CloserStill Vet US to expand its portfolio of events to include Wild West Vet and Chicago Vet. Chicago Vet had its debut under the new ownership in its successful May 2019 show. That same team curated an impressive line-up of internationally acclaimed speakers as well as leading innovative companies to partake in the exhibition.
"Our team is comprised of passionate individuals who work tirelessly to support veterinary teams across the US. Our goal is to provide high-quality continuing education at an affordable price, and this year's event really showed the impact of the CloserStill difference," said Stephen Knowles, Wild West Vet Event Director. "The turnout was great and we saw high interest and engagement across the entire event–speakers, attendees and exhibitors. We are already working on an even better Wild West Vet 2020. It is greatly gratifying to see such success in our endeavors, and the continued growth of the US Vet Show events."
The event theaters were spacious yet intimate, allowing for an exceptional learning experience.
"I like the fact that it's not a huge conference, it's smaller, more intimate, and easier to get around," said Dr. Amy Lightstone, DVM, Wild West Vet 2019 attendee. "I like having the smaller, more intimate rooms, because I feel like you can interact with the speaker and ask [the speaker] questions."
The innovative layout allowed for a continuous flow between the exhibition hall and sessions, creating a truly unique learning and networking experience.
Wild West Vet will return to the Peppermill Resort Hotel October 7 – 10, 2020, with exceptional CE, passionate speakers, impressive exhibitors, and more opportunities to explore the Reno Tahoe area. For more information or to register for next year's event, visit wildwest.vetshow.com. For more information about national and worldwide Vet Shows, visit vetshow.com.
Questions?
MEDIA CONTACT
Laurie Bertholet
(646) 956-2974
l.bertholet@closerstillmedia.com
ABOUT CLOSERSTILL MEDIA
CloserStill Media specializes in high value, content driven events and the nurturing of B2B or professional communities. The company operates chiefly in the healthcare and technology markets with events in London, Birmingham, Paris, Frankfurt, Hong Kong, Singapore and New York City. Our portfolio includes some of the fastest growing, and often award winning, events including the London Vet Show, Cloud Expo Europe, The Pharmacy Show, Learning Technologies and The Dentistry Show.
CloserStill is the fastest growing British exhibition organizer in international markets according to the eighth annual Sunday Times International Track 200. In addition, the Financial Times FT1000 Index named CloserStill the fastest growing exhibition organizer in Europe. CloserStill's ranking is the highest of any exhibition organizer since the Sunday Times Fast Track series inception.
In the last seven years, CloserStill has been repeatedly recognized as a leading innovator with its teams and events winning multiple awards (over 30 in total) including Best Marketing Manager—five years in succession—Best Trade Show, Best Launch Exhibition, Best Brand Extension, Rising Star—two years in succession—Best Operations Manager, Best Sales Person, Management Team of the Year and was voted 'Most Respected Company of the Year' at the 2016 Association of Event Organizers Excellence Awards.
ABOUT BRIEF MEDIA
Brief Media is committed to delivering premium peer reviewed educational content and point of care tools to more than 269,000 veterinary professionals worldwide. The company's award-winning journals include Clinician's Brief, voted the most essential publication in veterinary medicine for 11 years running, and Veterinary Team Brief, voted the #1 educational resource for the entire practice team. Plumb's® Veterinary Drugs, Brief Media's digital and mobile friendly veterinary drug reference, provides rapid access to the trusted drug information busy veterinary professionals need—right when they need it.
Brief Media's partnerships include the World Small Animal Veterinary Association (WSAVA) and Mission Rabies, and the company's latest endeavors include New York Vet, Chicago Vet, and Wild West Vet, veterinary CE conferences developed in collaboration with CloserStill Media and geared toward practicing veterinarians.